Company Overview
Company name: Sekiguchi Seiko Co.
Location: 134-6 Kotesashi, Gokamachi, Sashima-gun, Ibaraki, Japan 306-0315
Phone: +81 280-84-2541(main)
Fax: +81 280-84-1390
E-mail address: info@sekiguchi-seiko.com
Founded: May 1972 (Sekiguchi Manufacturing Co., Ltd.)
Established: February 25, 1986
Capital: 10 million yen
CEO: Hiroshi Sekiguchi
Business description: Product design support using 2D and 3D, mold manufacturing and sales, precision parts processing, injection molding processing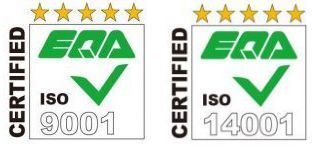 Location
Greeting
 Through our molding business, we have been engaged in a wide variety of molds, from the ultra-high volume molds of the 1970s to today's molds for diverse and small-scale production.
 Along the way, we have had the opportunity to learn by embracing challenges and responding to various requests from our customers and we are deeply grateful to our employees who have been nurtured by this experience.
 A mold is a very important tool (mother tool) for the repeated production of stable products. Based on our 50 years of mold making experience and skills, we will continue to satisfy our customers with our "commitment to never compromise quality" and "courage to abandon stereotypes".
 We are also prepared to handle orders for integrated product development, from design and functional design to mold making and production processes.
 We are happy to consult with you on small-lot production, difficult-to-process items, or any other project. We look forward to working with you.
History
1972
Current director Hiroshi Sekiguchi establishes Sekiguchi Manufacturing (sole proprietorship) in Higashi Osaka City.
Started designing and manufacturing press progressive dies for continuous terminals, mainly using forming and grinding machines.
1981
A new 120 m2 factory is built in Gokamachi, Ibaraki, our current location. Several milling machines and other equipment are added.
In the same year, the old factory is relocated from Higashi Osaka City.
1985
The company begins designing and manufacturing insert molds for power plugs.
Enters the manufacturing market of plastic injection molds.
1987
Sekiguchi Seiko Ltd. is established with 10 million yen in capital.
1989
First introduction of 2D CAD and CAM.
Started using it for designing press dies and wire cutting.
1990
The plant is expanded to 170 m2, EDM machines are added, and plastic molds are strengthened.
1992
Cassette standardization of insert molds for power plugs and sales are expanded.
2001
A new 530 m2 air-conditioned factory is built at our current location.
Demand for plastic molds increases and they replace press molds as our main product.
2002
First 3D CAD is introduced.
Modeling exercises commence to meet customer needs.
2005
Injection molding machine is introduced and the company begins prototype molding of in-house molds.
2007
In conjunction with the approval of the Business Innovation Plan, a new business model is implemented.
2009
Design support services for development products commence.
2010
Vertical injection molding machine introduced.
Production of plastic products for medical equipment begins.
2011
Orders received to produce charger parts for electric vehicles (EV).
2012
Two small special injection molding machines are installed, and production of threaded plastic products commences.
2013
Flow analysis is introduced to optimize mold designs.
2015
Peripheral equipment added for molding machines in order to increase production of injection molded products.
2017
Introduction of micro precision machines and other equipment to improve mold making processes.
2020
Latest CNC grinding machine is installed to develop high-precision molds for super engineering plastics molds.
2021
ISO 9001 and 14001 certifications acquired.